Heartstrings Counseling relies on individual and corporate sponsors and partnerships to provide FREE sessions to individuals, families, first responders, disaster survivors, and many others in our local communities and beyond who cannot otherwise afford these services.

Heartstrings Counseling provides services to a wide range of clients including those who are in need of low cost or no cost counseling. We rely on supporter and business partnership donations and grants to provide counseling to those who cannot otherwise afford these services. In 2021, Heartstrings Counseling provided an average of 516 sessions per month, totaling 6,100+ counseling sessions for the year. Over 70% of those sessions (4,300+) were provided free of charge to clients through funding from sponsors and partnership grants.
Healing Express Our mobile crisis and disaster counseling program, Heartstrings Healing Express, was launched in March 2021. The Express is a newly-renovated RV designed to bring Heartstrings Counseling therapists to the site of crisis or disaster events anywhere in California. This allows us to transport our services and offer counseling support to those affected by events such as wildfires, mass disasters, and circumstances where immediate on-site counseling is needed. We also work with first responders and their families.

Heartstrings Counseling in the Media
Heartstrings Counseling has been featured in a number of media platforms including:
2020 Loomis Non-Profit Service Organization of the Year Award, Loomis, California

ABC 10 Sacramento "Mental Health of Fire Evacuees" - August 2021

Fox 40 News In studio interview on emotional support for Camp Fire survivors

Gold Country Media Best of the Best "Best Family Counseling in Loomis" 2020 Loomis, California

Gold Country Media Best of the Best "Best Family Counseling in Loomis" 2021 Loomis, California

Gold Country Media Best of the Best "Best Family Counseling in Loomis" 2022 Loomis, California

KRCR News Channel 7 "Importance of Mental Health for Fire Survivors" - August 2021

Men's Health Magazine "Rebuilding Paradise: What Fire Can't Destroy" article - November 2019

National Geographic Acknowledgement of therapy services provided to Camp Fire survivors. Listed as a resource in the National Geographic website documentary, "Rebuilding Paradise" - July 31, 2020

NBC News 2020 NBC News.com article on Impact of Wildfires affecting residents' mental health

Vice Magazine "Residents Cope with Destroyed Homes, Toxic Water and PTSD" article - June 18, 2019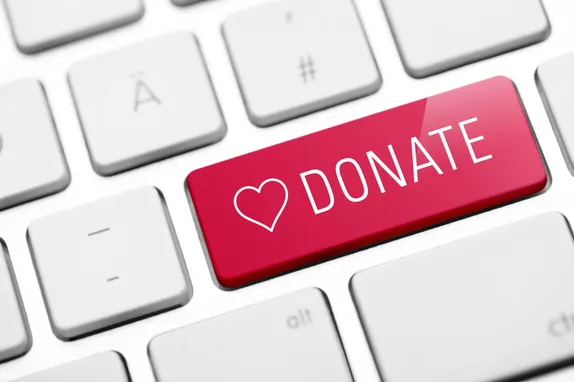 Donations at Heartstrings Counseling are tax deductible to the extent allowed by the law. We will send you an annual statement for accounting purposes.
Our Privacy Pledge to you: you can be assured that any personal information you share with us will NOT be rented, sold, or shared with any other company or organization for any reason.
TAX ID# 46-3525843